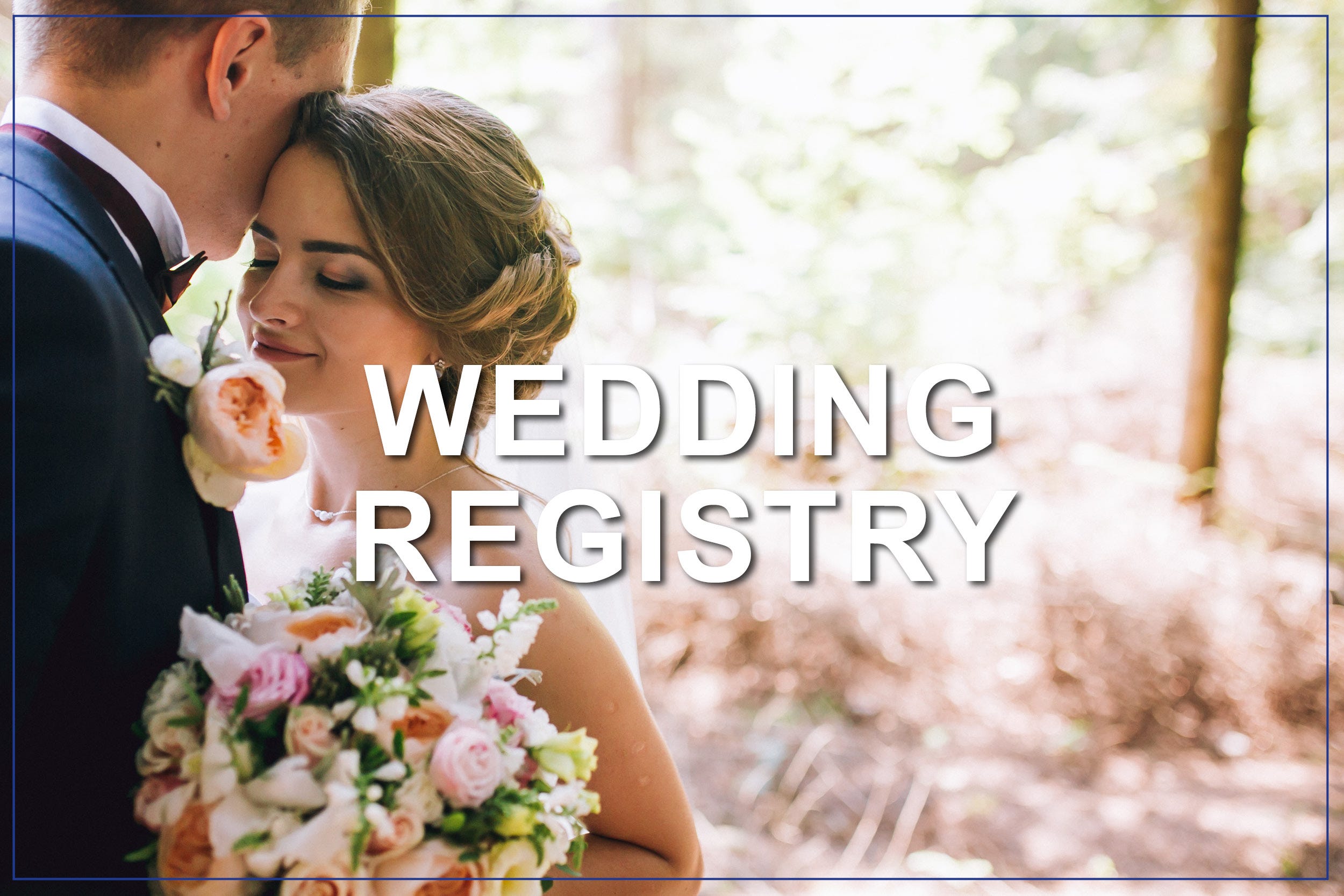 Welcome to our Gift Registry!
Searching for a registry?
You can search for a registry by using 1 of 2 options:
Registrant name: The name of the person who created the registry you are searching for. Name and surname is required to search.
Registrant email: The email address of the person who created the registry you are searching for.
How to search:
On the left of this screen, select the option by which you wish to search by. Enter the correct details in the boxes below and click search.
The results of the search will be displayed on the right, below the search options.
Select the registry you are looking for and purchase the item you wish to.
Create your registry!
To create your registry:
Log in to you customer account. If you don't have an account yet, create one, it's quick and easy!
Once logged in, click on Gift Registry, found in the menu on the left.
In the upper upper-right corner, click Add New.
Select a registry type, and click Next. We have 2 types of registries available: - Wedding - Gift - For all other occasions you want gifts!
Fill in the details required, and click Save.
Event - Name of the event or wedding eg. Wedding of Allan & Margaret Hirsch, Housewarming of John & Jackie.
Description - Brief description of your registry & event. eg. Everything we need as newlyweds!
Privacy settings - please select public.
Status - Please select active.
Wedding date - If creating a wedding registry.
Registrant Information - Bride & Groom details if wedding registry. Registry own for gift registry.
First name
Last name
Email address
After completing your details, browse the site and add items to your registry by clicking the gift button,

, on the right of product page.