---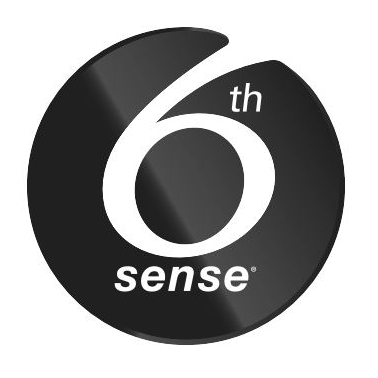 Whirlpool understands your needs and knows that you take care of all the things you love in a unique and special way, every day.
Discover the new 6TH SENSE technology: the brand-new intuitive experience to enjoy the superior performance and the full potential of Whirlpool appliances.
After all, at Whirlpool, we have dedicated over 100 years of experience to offer more advanced 6TH SENSE technology for maximum results with minimum effort - the difference between simplicity and intuition.
But what's more important, consumers have tested and rewarded us:
1st in launching the CRISP function in the market.
N°1 in food preservation, thanks to our innovative cooling system that guarantees food stays fresh up to 4 times longer.
1st induction oven in the market.
1st full set of kitchen appliances treated with iXelium™ that highly resists yellowing and corrosion for over 10 years.
We at Whirlpool South Africa, know your eye for beauty and your desire for a total, coordinated look. That's why we design our appliances with an obsession for detail with our designers imagining today, ways you will use your kitchen tomorrow.
Whirlpool continuously delivers innovative, high-performing, resource-efficient products in four main categories
Cooking
Refrigeration
Dishwashing
Laundry
Each main category incorporates the beauty of 6TH SENSE technology in its own unique way:
Cooking
Whirlpool's new W Collection ovens have been designed with consumers' unique style in mind. Leading-edge product design which is elegant and contemporary combined with the most advanced technological digital soul. Be inspired with the new W Collection ovens: one recipe at a time or several recipes at the same time, it's your choice. Cook like a master chef, deliciously tender inside, perfectly browned and ideally crispy outside. This oven reinforces Whirlpool's leadership in the premium market segment.
Whirlpool's unique 6th SENSE technology is your perfect ally in the kitchen. It adapts to your diet and lifestyle, guides you through up to 40 cooking combinations allowing you to simply select a dish you prefer and cook it to perfection. The 6th SENSE Technology adapts cooking parameters automatically offering you the best and most intuitive experience. The 6th SENSE LCD Assisted display assists you in every step in getting outstanding results without compromise.
One of the excellent features in the W7 OM4 4BS1 H model is BakeSense. Its intelligent sensors monitor the level of humidity within the oven cavity, adjusting the time and temperature as necessary and switching off the oven when the food is ready. With BakeSense cooking will be a pleasure.
Another amazing and unique feature is Cook4 which allows extraordinary flexibility. You can cook up to 4 different dishes at the same time without mixing odours and flavours ensuring maximum time with family and friends and reducing your resource use. Starter, main courses and dessert can be cooked in a single cavity without compromising on quality. Not only will you be a great cook but also quick in delivering a full 4 course meal!
The oven range is perfectly matched with other appliance in the W Collection range to make your dream kitchen a reality.
A full function matching built in Microwave with 6th SENSE technology recipes, a fully automatic built in coffee machine and a warmer drawer to keep your coffee cups warm complete this built in W Collection range.
Cooling
A 591 L 4 Door Total No Frost Fridge freezer combination featuring 6th SENSE Freshlock and 6th SENSE Freezelock to keep your food fresher for long completes the range.
The innovative 6TH SENSE technology is designed to automatically adapt the temperature and humidity levels to each of your favourite foods so that you can enjoy their freshness for up to 4 times longer. The No.1 in fresh and frozen preservation consists of:
• FreezeControl reduces temperature fluctuations in the freezer to the minimum thanks to an innovative air system
• 6TH SENSE FreshControl guarantees advanced humidity regulation in the whole cavity thanks to its innovative sensors. The freshness lasts longer and food preserves best.
Dishwashing
Keeping with sublime aesthetics and innovation Whirlpool's matching design dishwasher features A+++ energy efficiency, low water consumption and 11 programs which include PowerClean with high pressure jets to clean pots and pans as well as a super dry function called PowerDry.
PowerDry technology allows you to take your glasses straight from the dishwasher and onto the table, without the need to towel dry.
The intelligent 6TH SENSE sensor detects the level of soil and regulates the water pressure for 28 powerful jets of PowerClean technology accordingly.
Laundry
The clever 6TH sense technology is designed to preserve all colours as bright and beautiful as you bought them. And to intuitively select the most appropriate program, temperature, energy and time. No 1 in washing, taking the best care of garments and colours for long-lasting beauty.
ZENTechnology takes care of your garments and has never been so silent. The quietest motor on the market.
SoftMove technology senses every load thanks to its unique 6TH SENSE sensors, adapting speed and motion accordingly. The new ultra-soft drum design offers the most gentle washing cycle ever.
FreshCare technology gently tumbles your clothes after the cycle ends. Intermittent tumbling in the washer reduces wrinkles as well as odour causing bacteria.